Lamborghini Roadster for Sale in Palmyra, NJ, Car Dealership Near Me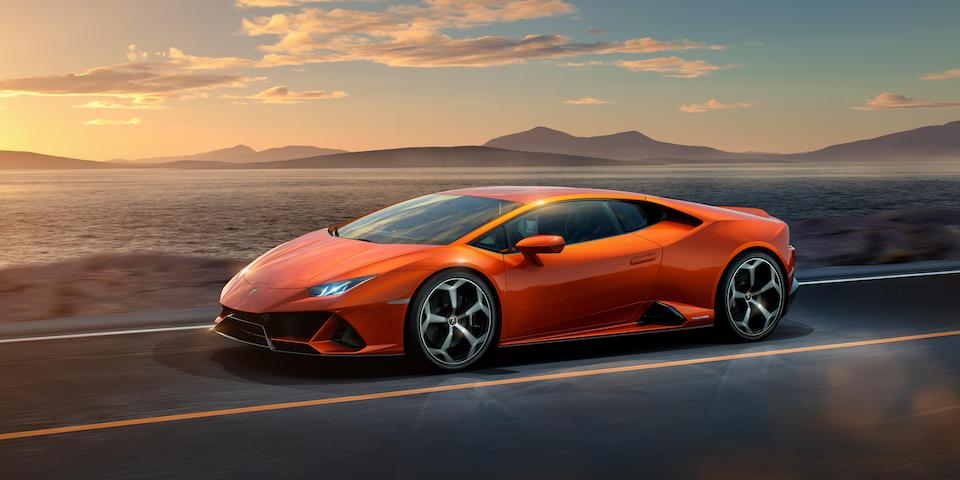 What Lamborghini Calls a Roadster
The drive you want to experience can be found when you get behind the wheel of a Lamborghini Roadster model to have the drive that's a lot of fun. You'll find the right car for sale in Palmyra, NJ at the dealership of FC Kerbeck & Sons. Choose the right car for you at this dealership and experience the pure joy of a powerful car that has the dynamic drive and the advanced engineering to make it an easy choice for you to enjoy the drive.
The Top Comes Off
One of the benefits of a Lamborghini Roadster model is the fact that the roof panel can be removed to give you the open air feeling you want. With this panel back in place, the coupe build is in place. The benefits of this build for your car is the strength of a coupe with a full roof that makes it easy for you to take your car out on the track for some fun. Find the right track near your home and let your Lamborghini loose as you experience the joy of a fast lap around the track.
When Performance Matters
Visit the FC Kerbeck & Sons location and take a look at the Lamborghini Roaster models for sale at this dealership in Palmyra, NJ. You're going to be able to choose either the Aventador or the Huracan and have the perfect power and performance for your drive. The Aventador is powered by a 6.5-liter V12 in both the S and SVJ models. The S model gives you 740 horsepower while the SVJ increases this number 770 ponies galloping under the hood. This could be the perfect car for you to have the power and performance that you want to enjoy.
Dialed Back, but Not Really
If you choose the Lamborghini Huracan for the drive you want to experience, you'll have a smaller engine making the power you need. This engine is a 5.2-liter V10 engine and its tuned three different ways. The LP 580-2 RWD model gives you 571 horsepower while the LP 610-4 AWD model provides you with 602 ponies for the drive. The most dynamic setup is found in the LP 640-4 Performante model that brings you 631 horsepower to make this a car that can rip off some serious lap times for you.
Which Lamborghini Roaster is Right for You?
Whether you want to experience the pure power of the Aventador or the extreme offering of the Huracan, the right Lamborghini Roadster offered for sale in Palmyra, NJ is waiting for you at FC Kerbeck & Sons. Visit this dealership location and take the car that you love out for a test drive to get a feel for how the supercar drives for you. There isn't a wrong choice between these two cars and it will be easy for you to be able to choose the model that makes driving more fun for you.
*PRICE(S) INCLUDE(S) ALL COSTS TO BE PAID BY A CONSUMER, EXCEPT FOR $497 DOCUMENTATION FEE, LICENSING COST, REGISTRATION FEES, AND TAXES.
CURRENTLY, FC KERBECK DOES NOT SELL OR LEASE CARS IN THE STATES OF MT, OR, NH OR AK, SORRY FOR ANY INCONVENIENCE. FC KERBECK MAKES EVERY EFFORT TO PROVIDE FULL AND ACCURATE INFORMATION. HOWEVER, BECAUSE ERRORS MAY OCCUR, PLEASE CONTACT US TO VERIFY OPTIONS, PRICES AND REBATE/INCENTIVE INFORMATION BEFORE PURCHASING. ALL VEHICLES ARE SUBJECT TO PRIOR SALE. ALL NEW VEHICLE PRICES INCLUDE THE DESTINATION CHARGE (FREIGHT COST). ALL PRICES EXCLUDE STATE TAXES AND FEES, MOTOR VEHICLE REGISTRATION CHARGES, AND PROCESSING FEES. ALL TAXES AND FEES WILL BE PAID TO THE LEGALLY APPROPRIATE STATES. PRICES MAY NOT BE COMBINED WITH ANY OTHER PAST, PRESENT, OR FUTURE OFFERS OR ADVERTISED PROMOTIONS OR SPECIALS. PRIOR SALES, INBOUND AND ORDERED VEHICLES EXCLUDED FROM CURRENT PRICE OFFERS. SALE TO ULTIMATE RETAIL CONSUMER ONLY, ONE VEHICLE PER CUSTOMER. NO SALE OR LEASE TO AUTO DEALERS, DEALER'S AGENTS, MANAGEMENT, SALES STAFF OR EMPLOYEES OF DEALERS, LEASING COMPANIES, BROKERS, EXPORTERS, ETC. NO SALE TO ANY PERSON OR COMPANY APPEARING ON ANY EXPORT LIST OR WHICH HAS THE SAME ADDRESS AS ANY PERSON OR COMPANY APPEARING ON ANY EXPORT LIST. TO THAT SAME END, FC KERBECK RESERVES THE RIGHT, AT ANY POINT DURING A TRANSACTION, TO PREVENT SALE TO ANY PERSON OR COMPANY THAT MAY NOT BE A PERMANENT RESIDENT OF THE US, MAY LIVE OR WORK OUTSIDE OF THE US
We disclose every pre-owned vehicle with a minimum of $1000 prior repairs, when most dealers fail to disclose any/all repairs. Our goal is to provide you with the details of the vehicles history so you can buy with confidence here at Kerbeck.
BBB RATING: A+
HOURS OF OPERATION:
Monday-Friday: 9:00AM - 8:00PM
Saturday: 9:00AM - 6:00PM