LAMBORGHINI OWNER PROFILE: RAPHAEL G.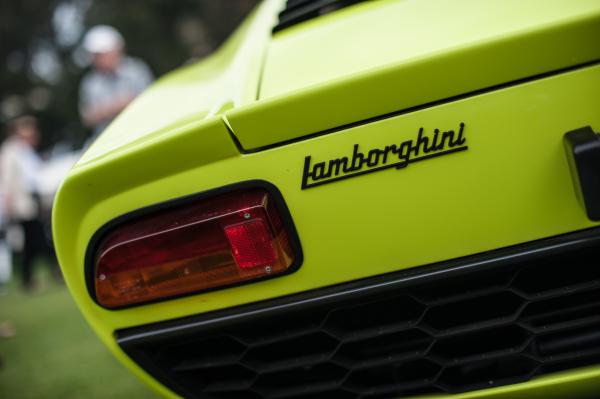 As a child, Philadelphias Dr. Raphael G. dreamed of owning a Lamborghini. A poster of a Countach even adorned the wall of his room. Today, he owns four, including a 1968 Miura T-400 that won "The Most Technically Advanced Lamborghini at the 2015 Amelia Island Concours dElegance. As Dr. Gabay puts it, Life is too short. Why drive boring cars?"
Raphael was drawn to the unique nature of Lamborghinis from an early age, and that magnetic pull has only grown over time. Today, along with the Miura, he owns a 1966 400 GT Interim, a 1967 400 GT 2+2 Spider and a 2013 Aventador, which is his pick for the car hed drive for the rest of his life, but only if he absolutely had to choose one. According to him, the Aventador has unbelievable styling, performance, and is also very comfortable.
In addition to the Amelia Island event, which he considers to be "superb with a very high caliber of unique cars," he has attended the Qualls, Labelle Machine, Concorso Italiano, local museums and Lamborghinis Accademia. Hes even brought one of his Lamborghinis to his brother-in-laws cell phone store. They sold more phones on that day than any other day of the season, he said with a smile.
But Dr. Raphael G.'s favorite part of being a Lamborghini enthusiast may be the relationships hes built with his local Lamborghini Palmyra dealership and other fans. "Its so easy to talk to everyone and connect over the same hobby and passion. I enjoy meeting people from the factory and family – it becomes even better when you can enjoy these great cars and the heritage with other people."
They all share the knowledge that, as he says, "Lamborghini is a pleasure to drive, the performance and acceleration. All of your senses come alive behind the wheel of a Lamborghini."
*PRICE(S) INCLUDE(S) ALL COSTS TO BE PAID BY A CONSUMER, EXCEPT FOR $497 DOCUMENTATION FEE, LICENSING COST, REGISTRATION FEES, AND TAXES.
CURRENTLY, FC KERBECK DOES NOT SELL OR LEASE CARS IN THE STATES OF MT, OR, NH OR AK, SORRY FOR ANY INCONVENIENCE. FC KERBECK MAKES EVERY EFFORT TO PROVIDE FULL AND ACCURATE INFORMATION. HOWEVER, BECAUSE ERRORS MAY OCCUR, PLEASE CONTACT US TO VERIFY OPTIONS, PRICES AND REBATE/INCENTIVE INFORMATION BEFORE PURCHASING. ALL VEHICLES ARE SUBJECT TO PRIOR SALE. ALL NEW VEHICLE PRICES INCLUDE THE DESTINATION CHARGE (FREIGHT COST). ALL PRICES EXCLUDE STATE TAXES AND FEES, MOTOR VEHICLE REGISTRATION CHARGES, AND PROCESSING FEES. ALL TAXES AND FEES WILL BE PAID TO THE LEGALLY APPROPRIATE STATES. PRICES MAY NOT BE COMBINED WITH ANY OTHER PAST, PRESENT, OR FUTURE OFFERS OR ADVERTISED PROMOTIONS OR SPECIALS. PRIOR SALES, INBOUND AND ORDERED VEHICLES EXCLUDED FROM CURRENT PRICE OFFERS. SALE TO ULTIMATE RETAIL CONSUMER ONLY, ONE VEHICLE PER CUSTOMER. NO SALE OR LEASE TO AUTO DEALERS, DEALER'S AGENTS, MANAGEMENT, SALES STAFF OR EMPLOYEES OF DEALERS, LEASING COMPANIES, BROKERS, EXPORTERS, ETC. NO SALE TO ANY PERSON OR COMPANY APPEARING ON ANY EXPORT LIST OR WHICH HAS THE SAME ADDRESS AS ANY PERSON OR COMPANY APPEARING ON ANY EXPORT LIST. TO THAT SAME END, FC KERBECK RESERVES THE RIGHT, AT ANY POINT DURING A TRANSACTION, TO PREVENT SALE TO ANY PERSON OR COMPANY THAT MAY NOT BE A PERMANENT RESIDENT OF THE US, MAY LIVE OR WORK OUTSIDE OF THE US
We disclose every pre-owned vehicle with a minimum of $1000 prior repairs, when most dealers fail to disclose any/all repairs. Our goal is to provide you with the details of the vehicles history so you can buy with confidence here at Kerbeck.
BBB RATING: A+
HOURS OF OPERATION:
Monday-Friday: 9:00AM - 8:00PM
Saturday: 9:00AM - 6:00PM